Interested in Sponsoring?
If you would like to become a sponsor of our 2024 UK Solar Summit then please get in touch with the team today.
×
EDF Renewables is one of the UK's leading renewable energy companies, developing, building, operating and maintaining innovative wind, solar and battery storage projects. We have more than 1.5 GW in operation and we're planning to build five times that and to do so responsibly and sustainably.

Working closely with our R&D division, we're developing future innovations, including hydrogen technology. We're also investing in decarbonising the UK's transport sector and developing vital power infrastructure for charging electric vehicles.

We're passionate about creating a future where clean, low carbon energy is accessible and affordable for everyone and we want to do this as quickly as we can. By helping individuals, communities and businesses to become greener, we're playing our part in our shared mission to transform the economy and create new sustainable employment.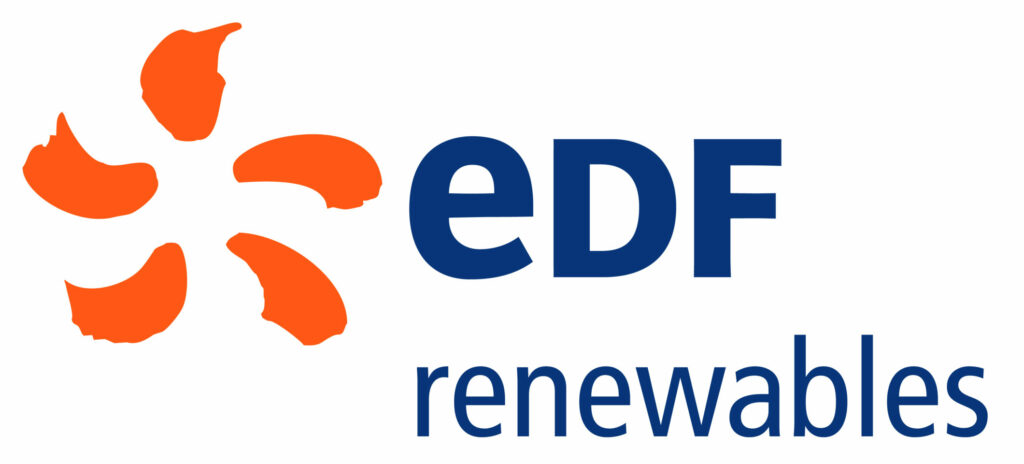 ×
Jinko Solar Co., Ltd. (the "Company", or "Jinko Solar") (SSE: 688223) is one of the most famous and innovative solar technology companies in the world. Its business covers the core links of the photovoltaic industry chain, focusing on the R&D of integrated photovoltaic products and integrated clean energy solutions. At present, Jinko Solar's products serve more than 3,000 customers in more than 160 countries and regions around the world, and the company has ranked No.1 in global module shipments from 2016 to 2019.  By the end of Q1,2023, the cumulative module shipments of Jinko Solar have exceeded 150GW. Jinko Solar is an industry opinion leader under various international frameworks such as B20, and it is also one of the first solar energy companies to join the RE100 green initiative. Jinko Solar is the first company to establish a "vertically integrated" production capacity from silicon material processing to wafer, cell and module production in the industry. It has a total of 14 global production bases in China, the United States, Malaysia and Vietnam. JinkoSolar expects its annual production capacity for mono wafer, solar cell and solar module to reach 75.0 GW, 75.0 GW and 90.0 GW, respectively, by the end of 2023. Jinko Solar has more than 1,000 R&D and technical employees and has won many honors such as "National Enterprise Technology Center", "National Technology Innovation Demonstration Enterprise", "Champion of Manufacturing ", and has formulated many international and domestic industry standards such as IEC. Jinko Solar continuously expands the diversified application scenarios of photovoltaic technology, including building-integrated photovoltaic, photovoltaic hydrogen production, energy storage and other fields, and strives to create a new energy ecosystem. Jinko Solar was listed on the STAR Board of the Shanghai Stock Exchange in 2022, and JinkoSolar Holding Co., Ltd., its indirect controlling shareholder, was listed on the New York Stock Exchange in 2010.

×
As a leading global specialist in photovoltaic and storage system technology, the SMA Group is setting the standards today for the decentralized and renewable energy supply of tomorrow. SMA's portfolio contains a wide range of efficient PV and battery inverters, comprehensive system solutions for PV and battery-storage systems of all power classes, intelligent energy management systems and charging solutions for electric vehicles and power-to-gas applications. Digital energy services as well as extensive services up to and including operation and maintenance services for PV power plants round off SMA's range. SMA inverters with a total output of more than 125 gigawatts have been installed in more than 190 countries worldwide. They help avoid the emission of around 63 million tons of CO2e annually. SMA's multi-award-winning technology is protected by more than 1,700 patents and utility models. Since 2008, the Group's parent company, SMA Solar Technology AG, has been listed on the Prime Standard of the Frankfurt Stock Exchange (S92) and is listed on the TecDAX and MDAX index.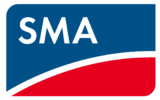 ×
Statkraft is Europe's largest generator of renewable energy, with over 5,000 employees in 21 countries.

In the UK we're at the heart of the energy transition, with activities across wind, solar, hydro, storage, grid stability, EV charging, green hydrogen and a thriving markets business.

We've invested over £1.3 billion in the UK's renewable energy infrastructure and facilitated over 4 GW of new-build renewable energy generation through Power Purchase Agreements (PPAs).

Across our UK businesses we employ over 450 staff in England, Scotland and Wales and play a key role in helping the global business reach its goal of 9 GW of developed wind and solar power by 2025.

×
At EVERBLUE®, we specialise in optimising the long-term performance of utility-scale solar sites with our comprehensive portfolio of services.

By taking a holistic approach and understanding the full lifecycle of solar sites, we are able to implement tailored and cost-effective solutions that help our clients maximise the performance of their assets.

EVERBLUE® can provide services on even the most complex of sites, with a portfolio of services that includes: specialist solar module care and cleaning services; intelligent and bespoke land management services; expert advice on solar farm design; and proactive reporting and site data management.

Our reputation is built on the expertise and dedication of our highly skilled team. We constantly strive to deliver positive results, improved solutions, and reliable services to our clients, and our commitment to excellence has earned us a reputation as a trusted partner in the solar industry.

Whether you're looking for solar module cleaning services, ongoing maintenance and support, or expert advice on optimising the efficiency of your solar farm, EVERBLUE® is here to help.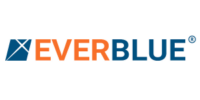 ×
Santé Group is a fast-growing project management firm in the renewable energy sector. Solely focussed on delivering projects utilizing our unique EPC methodology; Discover, Design, Deliver and Maintain. We seamlessly blend engineering, procurement and construction in an end to-end experience that delivers results up to 40% faster. With over 35+ years of construction experience and being involved in over 4.6GW of delivered projects, Santé are providing a better way of delivering renewable energy projects. As a global company with a turnover of £2.5billion, Santé Group, along with our partners can ensure to support and provide certainty, speed, and value to your business anywhere across the world.

×
The PV Tech Power publication explores technology and its impact on downstream PV projects. With a focus on technologies impacting LCOE (Levelised Cost of Energy) of commercial and utility scale solar energy plants world-wide, PV Tech Power addresses all key stakeholder groups that can accelerate the global large scale deployment of solar energy and storage technologies.

×
The Solar Power Portal is the leading renewable energy resource for all UK solar power and feed-in tariff information. Solar power is one of the few renewable energy generating technologies that can help the UK reach its EU binding targets in urban centres. The Solar Power Portal keeps people both inside and outside the United Kingdom up to date with developments and deployments in the solar industry in the UK. Providing in-depth news, opinions, information on certified products and installers, installations charts, a solar calculator (backed by government figures) and accurate policy updates straight from government, the Solar Power Portal is your one-stop-shop for solar power information in the UK.