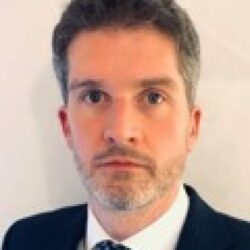 Ross Cooper
Head of Infrastructure & Renewables Advisory & Senior Director CBRE
Ross leads the Infrastructure & Renewables advisory team at CBRE. The team supports developers, investors, fund managers and other stakeholders develop, buy, sell, and refinance assets and portfolios.
Ross joined CBRE in June 2021, having previously worked for Equitix, a fund manager, investing in infrastructure and renewable energy assets and business within the UK and Europe. Most notably, he was instrumental in the creation of Bio Capital – one of the largest investment platforms in the UK food-waste biogas space.
Prior to this, Ross has sent time working in M&A, at NIBC and RBC, and project finance lending, at RBS and HBOS, with a common focus being the infrastructure and renewable markets.
<< Back